24.03.2021
UAV-assistant with the Iridium communication link
STECCOM's partner, Tiber, LLC., has started the industrial use of a proprietary self-design  unmanned helicopter. The availability of the Iridium mobile satellite communication channel on board the unmanned VTOL aircraft makes it possible to control and monitor the parameters of the airborne systems of the aircraft at any latitude.
STECCOM provided the data-communications equipment and provides the Iridium communication services.
At the moment, the main mission of the drone is to deliver goods to the East Messoyakhskoye oil field — the northernmost on the mainland of Russia. The cargo is delivered to the distance over 130 km at the maximum speed of 190 km/h. The fast and secure delivery allows avoiding the undesired disruptions in the production chain in the Arctic field.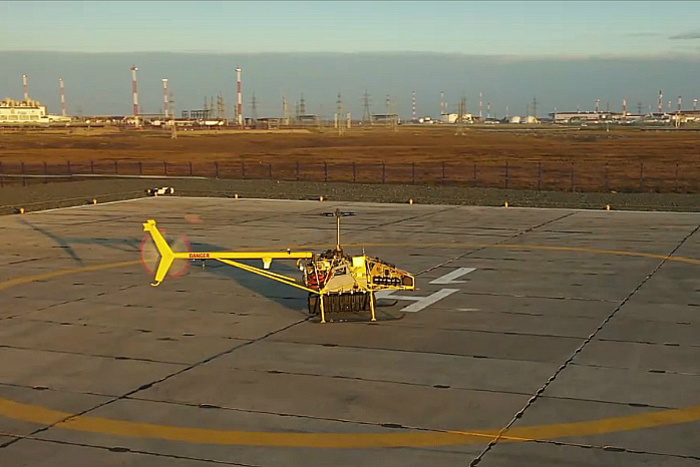 24.03.2021